China Electronics Standardization Institute's Technical Director Mr. Lijian Wang and China Smart Card Forum's President Mr. Xin Xu, accompanied by ZC Group's founder and Chairman Mr. Peter Lin, has been given a tour of ZC Microelectronics' Songshan Lake industrial base.
Mr. Lijian Wang and Mr. Xin Xu both highly praise ZC's High-end Manufacturing facility and ZC's self-developed Healthcare Big Data Platform, express high-expectations on ZC to become an international, forward-thinking company, and to have bigger visions and higher standards to take the full advantage at company's disposal.
Famous Professors listen carefully on ZC's current development status and strategic plans for the future, discussed with the ZC technical personnel on subjects of RFID, QR Code applications and given his prestigious insight. After the discussion, Mr. Lijian Wang is invited to lecture on "OID standard System" to some of the technical staffs and management team, the topics of the lecture includes OID standard's development planning, distribution status, basic requirements and etc.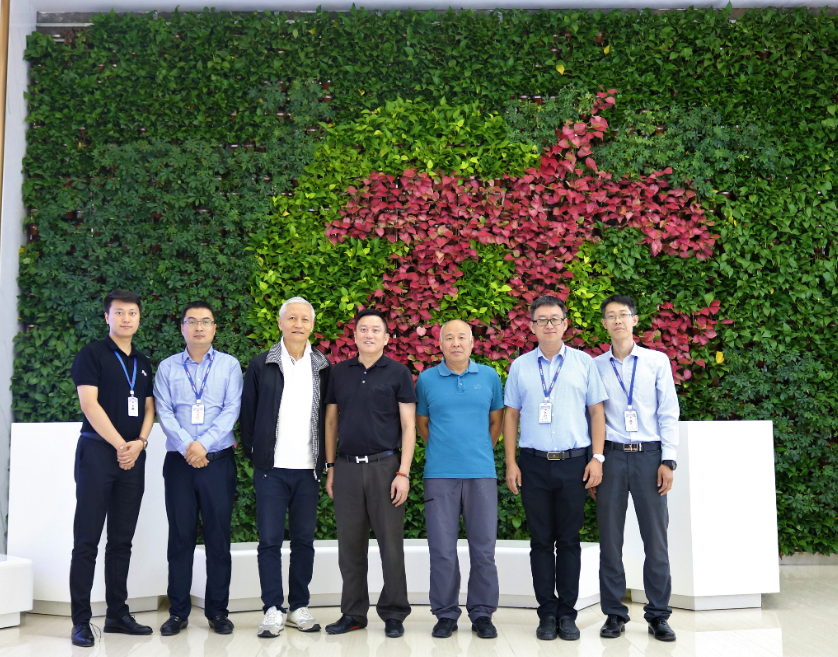 (Third from the left: China Smart Card Forum's President Mr. Xu Xin, third from the right: China Electronics Standardization Institute's Technical Director Mr. Wang Lijian)